CICS holds the closing seminar for the FONDEF IDeA Project "An interdisciplinary look into sociability in the classroom and amongst school children"
Monday, 24 August, 2015 |
CALENDAR
,
EVENTS
,
NEWS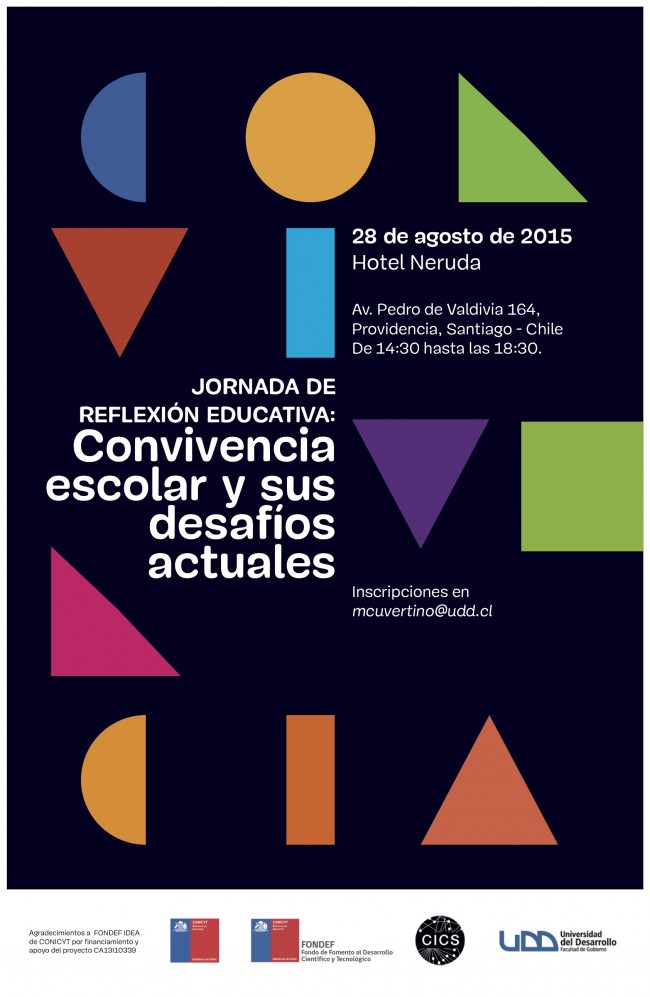 CICS will host an afternoon for open and multidisciplinary dialogue where results from the FONDEF IDeA CA13I10339 research project will be presented. This project developed a videogame that allows researchers to measure sociability amongst school children.
Argentinian researcher Daniel Miguez and Chilean researcher Guillermo Zamora, both of whom are experts in different aspects of sociability in school children, will be attending this seminar.
The event will be held on Friday August 28th, starting at 14:30 until 18:30 hrs, at the Hotel Neruda (Pedro de Valdivia 164, Providencia). Attendance will be free of charge and the topics discussed will cater mostly for teachers and people who work within the education system.
You may request one or more invitations to the event by calling (56-2) 25785538 or emailing Andrea Cuvertino at mcuvertino@udd.cl.